Kayla's Eternal Dream – Student Groped and Raped by Fitness Instructor
Kayla Student Groped by Fitness Instructor HD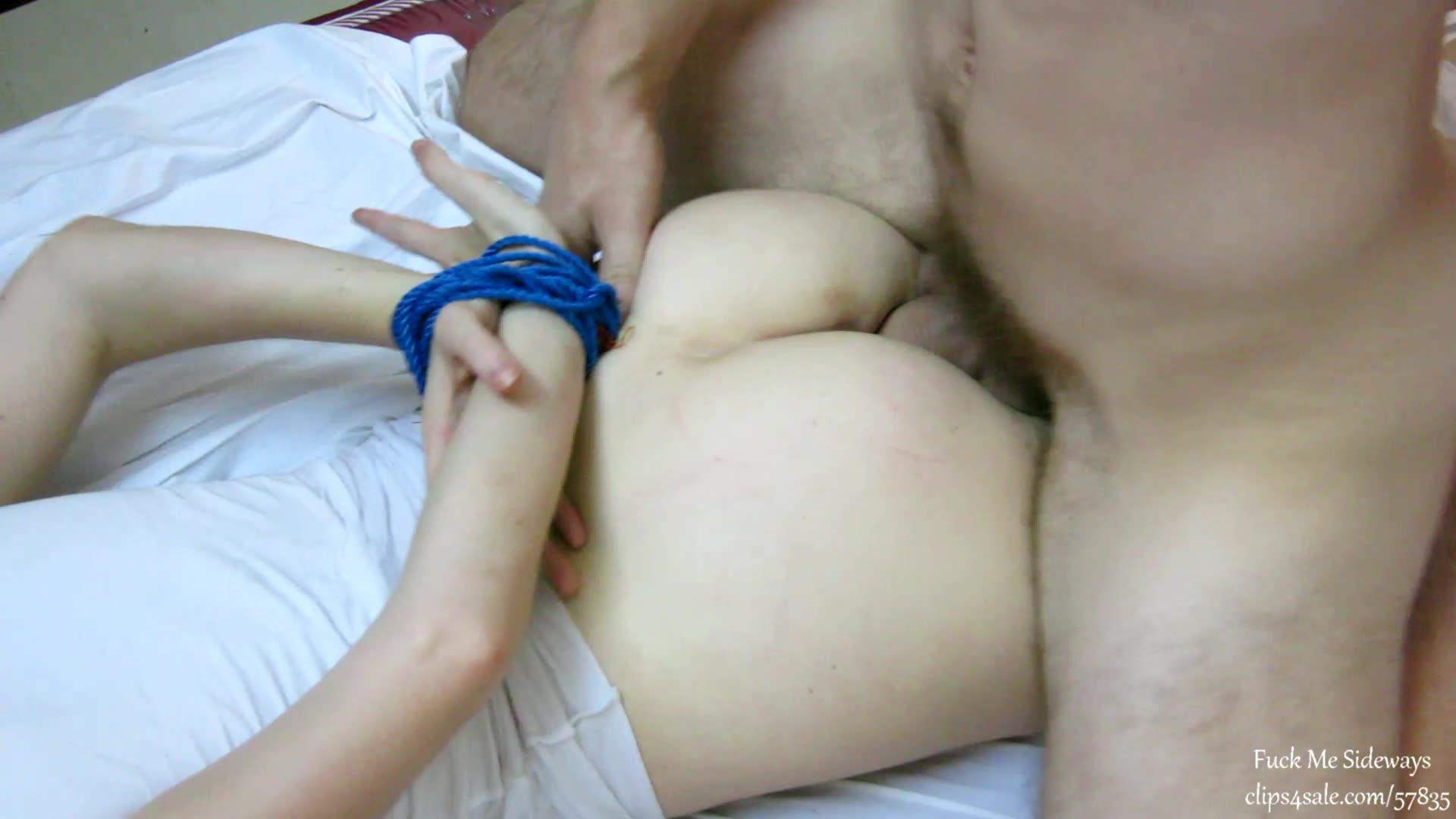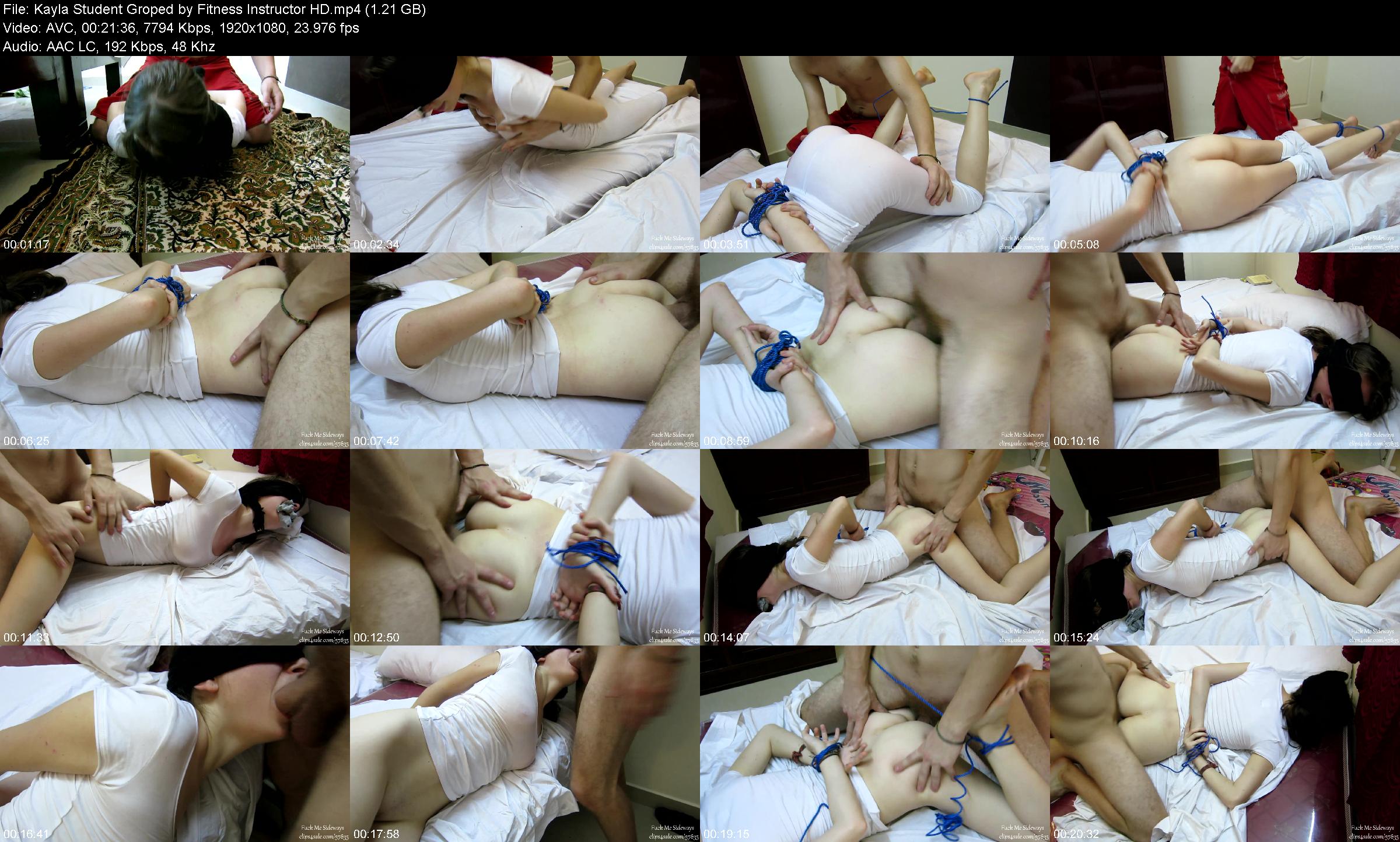 Brunette clip artist Kayla is always gorgeous as she wears sexy revealing white top and skin tight white yoga pants that shows off her ample cleavage, large natural tits, long legs and perfect firm ass. Her beauty excites her instructor so much he ties her up, blindfolds her and gags her and then fucks her bareback against her will. She does not want to be fondled or fucked. She struggles and cries in pain as he rapes her mouth and fucks her hard from behind. No cum shot.
Kayla says:
"Kayla has invited a fitness instructor over to her house for some personal training. Kayla lets him tie her arms behind her back to help her form. After this she still can't perform the exercise right, so he blindfolds her to help her concentrate. Kayla is very willing, she wants to learn! But now she is really hot. The instructor reaches around her to give her some water but 'accidentally' spills it all over her white shirt…and she doesn't have a bra on either!
The instructor is a perv and is constantly touching her ass under the guise of 'helping', and she falls for it. She needs a break so he lets her lay down for a minute…then pours some water over her tight white leggings. She continues, so naive, unaware she is being taken advantage of. But her form is bad again so he needs to tie her ankles together to help her. She agrees then continues with her exercise. He pulls her pants down a little bit and explains to her that it will help. She continues raising her ass in the air. He pulls her pants down further, exposing most of her raised ass…she doesn't complain, assuming it is for the exercise! She keeps thrusting her butt up and down, the pervy instructor secretly jerking off…until finally he can't take it anymore. He's going to fuck her! He rips down her shorts as she screams and struggles to get away…………."
General:
Name: Kayla Student Groped by Fitness Instructor HDmp4
Format: mp4 – Size: 1.21 GB – 00:21:36 – 1920 x 1080