GTJ-062 Perfect Restraint – Complete Control Drug Torture Ian Hanasaki
GTJ-062 Perfect Restraint – Complete Control Drug Torture Ian Hanasaki – 1080p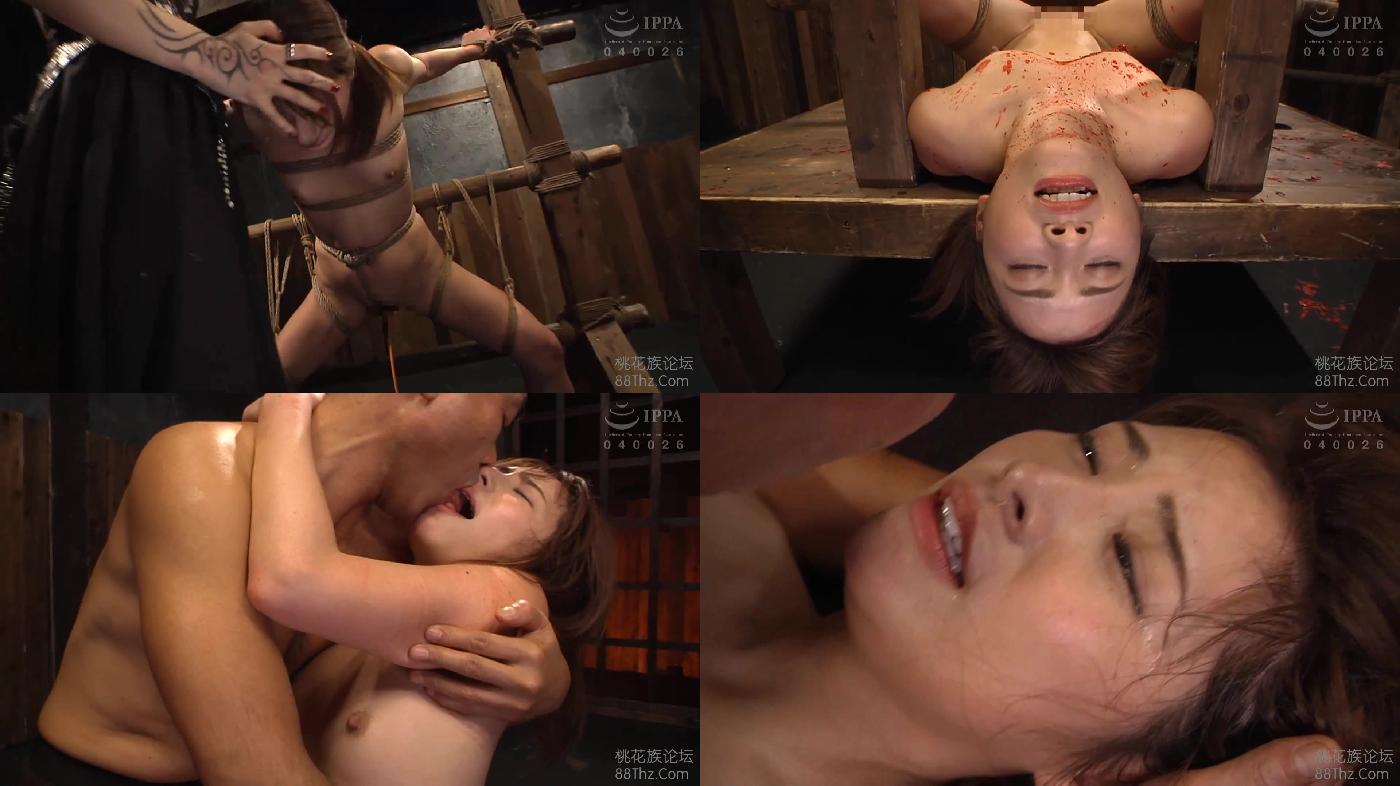 I have nothing to contribute on plot or story. Don't speak Japanese. What I can tell you is that this girl gets tied up and worked hard. The first scene, they tie her face down, beat her from behind and pour water on her. Softens her up for the next scene.
This is when it gets serious. She's tied a little more vertically with legs spread and arms behind her. It looks like an uncomfortable position. A woman jams a large enema in her ass and plugs the hole. She and the man from Scene 1 push on her plugged belly and she cries. She's pretty much crying through the whole movie. Which she does really well. Then they get a catheter out, put in in her urethra and pump water in to her bladder, filling it to a painful level. They leave the catheter in so the water can't get out and then push and prod and squeeze. This goes on for a long time and the girl becomes miserable. At last they take the plug out of her ass, with predictable results. Then they continue tormenting the girl's belly and bladder and she cries with huge snot ropes coming out. At last, they take the catheter out and she dumps out a lot of fluid. I guess we're supposed to intuit that she's deeply humiliated and ashamed.
In Scene 3, she starts out getting a bunch of candle wax dripped over her, she gets fingered, then the guy jams a pretty thick wooden pole in her pussy and fucks her with it. Then there's some flogging.
In Scene 4, she gets suspended face down, she blows a new dude, gets fucked and fingered.
In Scene 5, the whips come out. She's suspended with her wrists above her, meaning there's plenty of room for her to squirm and try to run. The man and the woman go to work with bullwhips. The girl is not happy. After a while, they take her down and another new guy starts in with the sex. He fingers her, tortures her nipples, eats her pussy and ass. Then she sucks his cock, gagging often. He fucks her missionary, CG, doggy and sideways before cumming in her mouth and on her cheek. Then there's some kind of debrief afterwards.
General:
GTJ-062 Perfect Restraint – Complete Control Drug Torture Ian Hanasaki – 1080p
Format: mp4 / Size: 3.69 GB / Duration : 02:06:44 / Resolution: 1920 1080 AVC